Just Shoot Me!
| | |
| --- | --- |
| | Click image to purchase DVD! |
Drink one drink if:
-The cover of "Blush" is shown
-Elliott hits on a model and gets a date.
-Elliott talks about a hot date he had with a model.
-Elliott makes a remark about some photo shoot he's done or is going to do
-Finch makes a wisecrack about Nina's love life
-Finch hits on a model and gets the cold shoulder
-Finch makes a sexual remark about Maya, grabs her ass, sticks his tongue in her ear, etc.*
-Jack gripes about his ex-wives and/or alimony
-Jack talks about Allie or Hannah
-Maya makes a wisecrack about Elliott's womanizing
-Maya chews out Jack over something
-Nina makes some kind of comment about her past modeling career
-Nina makes veiled reference to her drug habit or the cult she used to belong to*

Drink two drinks if:
-Anyone makes a wisecrack about how short Finch is
-Anyone other than Finch makes a wisecrack about Nina's sleeping around
-Any time the cover of "Blush" zooms in on some blurb about sex
-A real supermodel (i.e. Tyra Banks) appears as "herself" on the show
-Elliott sucks up to Jack or tries to stand up to him
-Finch orders a Sea Breeze or is seen drinking a Sea Breeze
-Finch plays a practical joke on someone
-Jack is playing golf in his office
-Jack gets on some kind of pet project with disastrous results (i.e. trying to get a Sandwich and a park named after him, and ends up having some kind of "gay sex" euphemism associated with him)
-Maya and Elliott kiss. Drink three drinks if it's at the office.**
-Nina comes in late to work or from lunch*

Drink three drinks if:
-Finch's Dad and/or brothers pay a visit
-Any one of the cast gets arrested (on the show, not in real life)
-Flashbacks from the past are shown (i.e. Elliott selling photos on the street, Maya working at a hard news magazine)
-Finch actually gets lucky with a woman
-Jack is shown playing the banjo (either on the show or for one of the commercial breaks.)*
-One of the other current or former "Must See TV" stars (i.e. French Stewart from "3rd Rock from the Sun" or Andy Dick from "Newsradio") has a guest role on the show
-One of Maya's old boyfriends pays a visit
-Any member(s) of the cast has sex. Drink everything in sight if it's in the office!*
-One of Jack's many ex-wives shows up
-Persky from Marketing, Courtenay from Accounting, Beth from Payroll or some other insignificant Blush employee shows up*

Drink everything in sight if:
-Jack & Eve (Maya's mother) reconcile and get remarried
-Any one of the staff has a homosexual experience
-Hannah is actually shown on TV*
-Nina voluntarily checks into rehab
-Finch's 3-way fantasy actually comes true
-Maya gets rehired by her former Employer
-Elliott's brother Donnie shows up again, gainfully employed FOR REAL THIS TIME!!!
-Jack files for bankruptcy and the entire staff is now jobless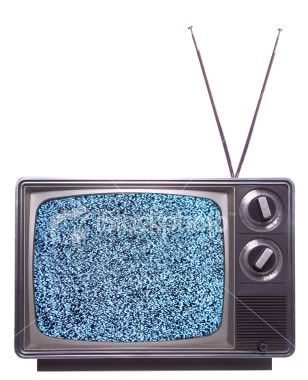 Please Help This Site Stay Running
TVDRINKGAMES.COM is a completly free site. If you enjoy the games please feel free to donate something to support server costs to keep the site running.
Have Fun and Drink Safe!