Law and Order!
| | |
| --- | --- |
| | Click image to purchase DVD! |
Drink once
Cragen yells at the detectives
There is a foot chase
Elliott uses force with suspects
The familiar "dun dun" sound effect is played
Any of the detectives find a (dubious) way around the law
Munch makes a sarcastic remark
Olivia talks to a child
Dr. Huang interviews a suspect
The main victims withhold pertinent information
The characters order in fast food (or fast food is shown on screen)
An episode mentions Hudson University (drink twice if it's mentioned that Maureen attends H.U.)
Ice-T insults a suspect
Olivia and Elliott argue/take opposite sides in a conflict or hypothetical situation
Anybody asks Stabler if he has kids or is married
Ice-T (Fin) says "that's messed up" or some equivalent
Any time Cragen tells the detectives that this is their "last chance" or he threatens to kick them off the case (finish your drink if he actually does)
Stabler says, "Wait till you have kids"
Any time Dr. Huang states the obvious ("He was abandoned as a child... he has abandonment issues", etc)
Drink twice
A character adds in a previously unknown part of their bio that will help them solve the case and/or make them more relevant to said case
One of the detectives/main characters goes undercover
Munch has a conspiracy theory ( finish your drink if his theory turns out to be right)
Any of the characters make reference to Munch's previous marriages (or one of his ex-wives)
Any mention of Olivia's conception or her mother's rape is made
Any family member or close friend of any main character is a suspect or victim
Any time someone assaults one of the detectives (i.e. a hyper-sensitive dad, an angry suspect
Kathy Stabler or Stabler's kids are shown
There is a car chase
A plea bargain is made (drink a third time if one of the detectives confronts the lawyers about a plea bargain they don't agree with)
A detective goes undercover
A D.A. gets yelled at by the boss
The press plays a large role in a case
Any of the main characters has an inappropriate relationship with a suspect or victim
A D.A. says "I'm done here" or "we're done here"
A D.A. personally insults opposing counsel in court or chambers
The detectives/investigators use a dog
Any of the detectives add in their particular political/religious views to their opinions of a case
Finish your drink
Anyone references Cragen's alcoholism, including times when Cragen shares his personal stash with any of the characters
There is a close-up of Olivia or Elliott brooding over a tough case (refill and drink once more every time Olivia or Elliott stay at the station overnight because of a case)
The criminal in the case is a relative of the victim in the case
One of the detectives is injured or shot
SVU gets help from another department, like the FBI or DEA
A guest officer from another precinct or department helps the characters investigate
When Olivia or any of the D.A.'s get over-involved in a case
Any time a criminal makes a "Scooby Doo' speech (as in, "I would have gotten away with it, too, if it hadn't been for...")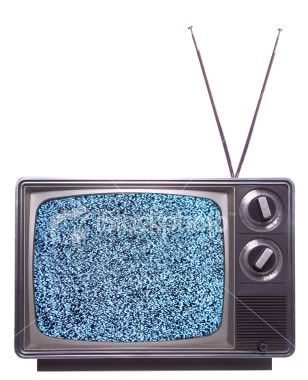 Please Help This Site Stay Running
TVDRINKGAMES.COM is a completly free site. If you enjoy the games please feel free to donate something to support server costs to keep the site running.
Have Fun and Drink Safe!