Sport Center!
| | |
| --- | --- |
| | Click image to purchase DVD! |
This game works best when both Keith Olberman and Dan Patrick are the anchors, so let's hope Keith doesn't get suspended again and/or leave when his contract expires. Without one of them, it can still work fairly well. If neither are anchoring, it probably isn't worth opening a beer. But then again, it also isn't worth watching Sportscenter without them. All the following phrases apply to any anchor. They are listed by person simply as a guide to who will usually say it.
Keith Olberman
From way downtown
Bang!
Full extension
G'uhh! (2)
They're not gonna get him!
Whenever he imitates the horn, usually after a hockey goal (2)
When he points out an ad/billboard especially the rotating billboards

Example: The Gap billboard in a lot of stadiums
2 drink example: "Griffey, batting during the Wiz portion of the game."

I don't think it's playable
If you're scoring at home, or even if you're by yourself
Dan Patrick
Good! (in a high voice)
Nothing but the bottom of the net! (2)
Gone (said softly)
The whiff (also softly) (2)
En fuego (2)
Whenever he says anything in a high voice
You can't stop him, you can only hope to contain him.
Either Patrick or Olberman
Act like they are mad at each other
When they start one of their catch phrases and don't complete it (3)
Puts the biscuit in the basket
It's a (so and so) term. (Example: Stick save. It's a hockey term)
Any Anchor
Whenever one anchor makes the other laugh
If Olberman or Patrick is the one that laughs (2)
If Olberman or Patrick is genuine amused by someone other than the other (4)
Any unscripted jokes
Any reference to ESPN headquarters
Every time someone says ESPN
Any sexual innuendo
Makes fun of a fan
And Chris Berman nickname (2 if done by Berman himself)
Anchors other than Patrick or Olberman
A general rule here is to drink whenever the anchor makes a fool of him/herself thinking he/she is being funny. This will at least make watching Stuart Scott bearable since this rule will make you drink every time he opens his mouth. Finish your drink if one says something that is actually funny. (This rule will never come into play if Stuart Scott is anchoring.)
General/Commercials
Whenever a funny ESPN commercial is on (hockey, Sportscenter, ESPNews, etc.)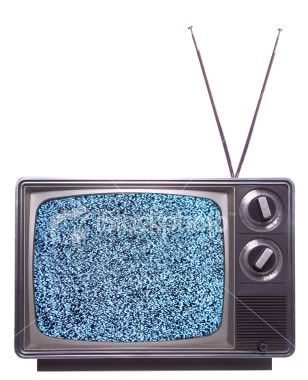 Please Help This Site Stay Running
TVDRINKGAMES.COM is a completly free site. If you enjoy the games please feel free to donate something to support server costs to keep the site running.
Have Fun and Drink Safe!