Sopranos!
| | |
| --- | --- |
| | Click image to purchase DVD! |
The Rules
What, we gotta hold yer fuckin' hand?
The Sopranos
airs every Sunday night on HBO (check local listings for time) and then 30 more times during the week, so get your crew together and break out some cold ones.
Take One Drink When…
Tony walks out to get the paper in his robe.
They show Meadow in her dorm room.
Someone mentions "" (as in, a female)
Anyone does drugs.
Tony has to "chat" with someone.
There's a reference to a type of food you've never heard of. (Gaba-goo?)
Christopher, Paulie, or Silvio make a movie reference.
Anyone mentions Tony's late mother. (Do another drink if she' s shown in a flashback.)
Dr. Melfi sees her psychiatrist.
Carmela's seen reading a book.
There's a dream sequence.
When an old plot line comes back to haunt someone.
They show a topless "Bada-Bing!" dancer.
Anyone says "fuhgeddaboutit," "knowwhatI' msayin'," or "dis fuckin' guy."
Anthony Jr. shows any kind of emotion.
Uncle Junior complains about the temperature or his bowels.
Christopher loses his temper. (Do another drink if he hurts someone.)

Take Two Drinks When…

Every time you see Adriana's sweet, sweet can.
A new character's introduced.
Anyone gets either beaten down or whacked.
Someone mentions "" (as in, the fat bastard who got whacked)
Every time Meadow sings.
Someone within the family/crew tries to shift the balance of power.
The FBI finds out a damaging piece of information.
Tony "bings" someone other than Carmela.
A shipment of anything gets hijacked.
Ralphie makes a Gladiator reference.
Dr. Melfi comes to get Tony from the waiting room.
Christopher complains about Paulie breaking his balls.
Someone mentions Svetlana's leg.
Janice, Tony's sister and the most annoying character ever to hit TV, appears. (Note: If you keep drinking, she may go away.)
Someone is called a "fat screw."
Uncle Junior mentions Angie Dickinson.
Anytime Artie Buco serves food to a member of the crew.

Do A Shot When…

Tony or Tony Jr. passes out.
A major character dies. (Do an extra shot if it's from natural causes—disease, heart attack, old age…)
You see the flaws in Ralphie's hairpiece.
Someone says "hoo-er" (rather than "whore").
Furio beats someone's ass.
Any time Tony screws up when talking to Dr. Melfi (Example: He once said "Prince Machiabelli" rather than "Machiavelli").
You learn a new Italian word for penis or vagina.
You can no longer ignore what a bad actress Lorraine Bracco is.

Slap Yourself Back to Reality When…

You starting thinking "Hey, Jersey's kinda cool."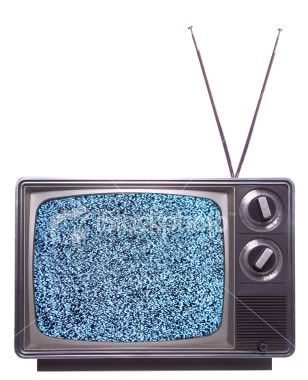 Please Help This Site Stay Running
TVDRINKGAMES.COM is a completly free site. If you enjoy the games please feel free to donate something to support server costs to keep the site running.
Have Fun and Drink Safe!